Used Toyota Cars, SUVs, Hatchbacks Available at Automart.Ph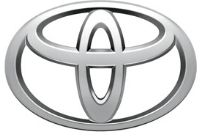 Below is the inventory of Repossessed Toyota Cars and Used Toyota Cars in the Philippines. Automart.Ph partners with banks. This means we offer the lowest prices, as we don't include a hidden buyer's premium or any "patong." Automart.Ph sells you the same cars, with accommodating professionals, online convenience at exactly the same price ― no more, no less.
Used Toyota Cars and Repossessed Toyota Cars Available
If you're looking for a used car, you've probably considered buying a used Toyota.
There are many reasons why Toyotas are a top pick in the country. In fact, Toyota is the largest car manufacturer in the country. So large that unlike other car manufacturers like Mazda, Suzuki or Honda, they have their own manufacturing plant in the country. It's in Santa Rosa, Laguna. You would probably pass by it if you're on the way to Tagaytay from SLEX.
Owning a Toyota has become synonymous with being practical and reasonable. There are many reasons why the car brand has gotten that attached meaning.
Why are Toyotas so Popular in the Philippines?
Toyota cars are a workhorses. They are dependable. Just look at the Vios, it has been the country's main model for its taxi cabs, and recently with ride-hailing apps for generations. It's a popular pick due to its sheer reliability and durability. You probably see cabs around with sagged suspension and a few hundred thousand on an odometer and they're still going.

They have a ton of spare parts. The reason why hey resell well is because there are easily accessible and cheap, unlike other brands who require their parts to be ordered all the way from abroad, which is expensive.

They look great. Toyota's design language is something you could call "simple." It's distinct and sets them apart from their competition. For decades, models like the Camry, and the Corolla Altis have been top picks for consumers simply because they look great.

Safety. Having gotten multiple awards for keeping their cars safe, don't make the mistake that your Toyota won't save your life in a crash.

Toyota has plenty of history. Ever since the Toyota Corolla was introduced in 1966, it has grown to be the best nameplate in the world. Forty-million models were sold and they're still making them!

There's just something about their cars that just makes them on everybody's "want" list. After all, Toyota is the largest car manufacturer in the world.
It's because of these reasons, Used Toyotas have also has been a top choice for consumers in the used market.
Top 5 Used Toyota Models in the Philippines
Vios

The reliability and practicality of a Vios is legendary. Used Vios' has gotten more common after the Grab and Uber started using them as their main service model. With a 1.3l and 1.5l engines, the Vios is perfectly positioned towards consumers looking to be efficient, and those who want an extra bit of power.

See our selection of Used Toyota Vios here.

Hiace

The Hiace is the go-to service van of the country. They're everywhere as school service vans, to what U.V. Express uses. They're reliable, they can fit a lot of people, and in certain upper trim models, they could also be quite luxurious.

See our selection of Used Toyota Hiaces here.

Fortuner

The Fortuner stormed the Philippine market when the 2016 model was introduced. It was so popular, it outsold the Vios for a year. It's stunning considering the Fortuner costs twice as much as the Vios. The Fortuner is an SUV and hence it has a lot of space inside and it can fit seven people comfortably. With the "S" in "SUV" meaning "sport," it also can transport them quite effortlessly with the torque it has, and pull overtakes quite easily.

See our selection of Used Toyota Fortuners here.

Avanza

The Avanza is an underrated car. With a trunk size that competes with many SUVs in a car with a smaller profile, it's definitely practical. And a car you should definitely put on your list if you're looking for something spacious whilst being on a budget.

Innova

A slightly roomier alternative to the Fortuner. The main difference is that the Innova isn't as sporty, not being able to have more torque and off-road capabilities. But it's just as practical when it comes to daily use. It has a lot of space to show off, with the updated 2017 Innova showing off a rather handsome design. The Innova can definitely go toe-to-toe with any SUV in the market.

Picking the right used Toyota variant
As you may know, Toyota models typically have a letter on its trunk right next to its engine displacement. The letters are J, E, and G.
Toyota's J model is more or less considered the base model. J's have manual air-conditioning, only 2-speaker audio system, and no paddle shifters. The J's wheels are also just steel with caps, but they do have Toyota's Optitron instrument panel. The upgraded instrument panel has upgraded visibility in showing things like revs and speed.
The E model is a notch up. The outside rearview mirrors are painted as the same color as the body. Fog lamps have now been installed in the front instead of nothing, and the wheels are upgraded to 15-inch alloys instead of steel with caps. But in terms of interior upgrades, it now has a seven-inch infotainment system and comes with four speakers instead of two.
The G is Toyota's top trim because it has inclusions like rearview mirrors now have lights that help indicate turn signals, and its head and tail lights are now LED. The wheels are bigger in size from 15-inches to 16-inches. Toyota also upgraded the car's speaker system from four to six, and it now has leather seats. Different driving modes are also made available to the driver with sport and eco changing up engine responsiveness depending on the driver's wants. The Vios also receive paddle shifters if their model has the automatic variant.