Frequently Asked Questions
Updated on September 23 2023
Table of Contents
---

Why Automart.PH?

Used cars, second-hand cars, repossessed cars, segunda-mano cars, pre-owned cars – however you call it – there's lots out there and there are many places you can buy them. Despite these choices, Automart.PH is the best place for you to buy your dream car. We have thousands of cheap, high quality used and repossessed cars available online. Get rock-bottom prices via auction, or buy the vehicles immediately.

What are the Benefits When Buying from Automart.PH?

Best, Lowest Possible Prices - Walang Patong

We partner with institutions like banks or rental car companies to dispose their cars for them. We promise never to add a markup to the prices given to us by our partners - this way, you will always get the best, lowest possible prices.

Importantly, Automart.PH deals primarily in second-hand or used cars, and repossessed cars. This means that the cars you can buy from us are very well-priced. Conventional wisdom states that one loses 35% of the value of a car on its first year! Imagine getting a 35% discount on an almost brand-new car? Those are the deals you get from Automart.PH.

Expert Advice and Information

Our website has loads of information readily available for you, so you can do your home shopping and shortlisting even before going to the car lot.

Further, Automart.PH has professionally trained car advisers that will help you find used cars that will fit your needs and your budget. This is always free of charge, and part of the service we provide. We also have expert mechanics that can help you in your car inspection, so that you will make the right choice. They can help look at the car for you and discuss their expert opinion with you on the car. A minimal hourly fee applies if you'd like this personalized service.

Installment or Financing

Installment/ hulugan/ financing are available. The exact financing terms depend on which financing institution, and on which exact cars. As a rule of thumb though, installment options are available at thirty percent (30%) downpayment and up to four (4) years to pay. See details and requirements here: Car Loan Guide

That said, paying in cash or manager's check ensures that you can get your car ASAP, without any delays. Financing transactions usually mean a 1-month waiting period sometimes more) before the car can be released to you.

Automated convenience

As above, we've automated to make it easy to buy or win the auction for your dream vehicle.

Many cars have a "Buy Now" option, so you can buy and drive home the unit immediately without going through a weekly auction. Some cars go through a bidding or auction, so you can get the lowest possible price for the unit.

Automart.PH's auctions are fully automated and online. You do not need to go to a hot, treeless parking lot just to buy your car. You also don't need to watch your bids closely nor wait until the last second to bid. Simply enter the highest price you're willing to pay and our robots will do the rest. We'll also notify you of bid results.

Anytime, anywhere, any device

Gone are the days when you need to trek far away and sit in the sun just to bid on a vehicle auction, or buy a repossessed unit from a bank. Browse, bid, buy now and win from your phone, tablet or desktop – on the bus, your couch or even from abroad. You can bid on cars far away, and just pick them up if you win. As mentioned, some cars are on "Buy Now" so you don't need to participate in a bidding anymore.

Mechanic inspection

No more headaches! Buy with confidence and reassurance. We understand that quality assurance are big problems when buying used or second-hand cars. How would you know the quality of the vehicles? We work with expert mechanic-inspectors to grade the car based on a standardized checklist. This ensures you know exactly what you're buying.

We charge P700 for the mechanic to accompany you in viewing the car. This is for one (1) hour, which is normally enough time for up to three (3) car inspections in one location, plus the discussion thereafter.

Security

No scams, just cars. We're partnered with the most reputable and biggest banks in the Philippines, to help them sell their cars. We make sure you have complete, original papers for all cars. We are incorporated in the Philippines. Also, we understand how important your data and privacy are. We've invested in making sure our website has robust security settings. We are compliant with the Philippines' Data Privacy Act.

Buying a Car

What's the process for buying a car?
Register at https://automart.ph/register.
Schedule for inspection of unit with us. Normally open weekdays 10-5pm and halfday Saturday. Contact us at 0927-887-6400.
Deposit P10,000 fully refundable deposit, so that you can buy or bid on a car.
Buy Now or Bid on unit(s) you like. Regular bidding cut off is every Wednesday 4pm, but can vary depending on our partner.
Wait for Friday afternoon to know if you won.
Pay for and claim your car.

Don't worry, we'll guide you through the entire process, and you can ask for clarifications any time
Is the car that I want still available?
Yes. If it's on the list, it's still available.
Can I buy the car immediately and not go through bidding? Is there a Buy Now option? Do I have to go through auction?
We have many cars that have a "buy now" tag which you can buy immediately. If there's no "buy now" price, it must go through bidding. Don't worry, you will still get a great price since there are many other cars for sale.
When can I pay for my car?
You can only pay for the unit once you receive the Payment Instruction Sheet (PIS). This is applicable for units on Buy Now or Auction. Processing time of Payment Instruction Sheet (PIS) is dependent on our partners, and some are faster than others.
If you win a unit on Auction, final bid winning results are normally announced three (3) working days up to one (1) week after the auction end date.
When can I get my car?
You can get the car within 5 to 7 banking days. Again, these are dependent on our partners' staff; however, we do our best to make it as quick and painless for you.
Are prices negotiable?
No. We give you the lowest possible prices already. We have many other cars for all budget at Automart.PH though.
How can I schedule a car inspection? Where do we meet to inspect the car?
We have multiple locations, and we are adding more rapidly. Inspections are made by appointment only. Check our main website for the most up-to-date locations and times.
Kalayaan, Quezon City
Viewing Details
Meeting place/address: 111 Kalayaan Ave. Cor. Masigla Ext., Barangay Central, Quezon City
Mon-Fri 9am-6pm
Dacudao Avenue, Davao
Viewing Details
Meeting place/address: Garnet St. Dacudao Ave. Brgy.Paciano Agdao
Landmark: Red Garnet Laundromat And Carwash Near Queensland Hotel Dacudao
Mon-Sun 8am-5pm
General Trias, Cavite
Viewing Details
Meeting place/address: Gateway Business Park, Barangay Javalera, General Trias, Cavite
Mon-Sun 9am-6pm
Guiguinto, Bulacan
Viewing Details
Meeting place/address: Tabang Warehouse TIP2, 315C Cagayan Valley Rd, Guiguinto, 3022 Bulacan
Mon-Fri 9am-5pm, Sat 9am-12nn
Cabuyao, Laguna
Viewing Details
Meeting place/address: Bedek Leasing Corp. Barangay Sala, J.P. Rizal, Cabuyao City, Laguna
Mon-Fri 9am-5pm
Ayala Mall, Paranaque City
Viewing Details
Meeting place/address: Diosdado Macapagal Blvd, cor Aseana Ave, Paranaque City, 1701 Metro Manila
Mon-Fri 9am-5pm
Singcang, Bacolod City
Viewing Details
Meeting place/address: Alijis Development Corp. Warehouse Compound, Alijis Rd, Bacolod, 6100
Mon-Fri 9am-6pm
Merville, Paranaque City
Viewing Details
Meeting place/address: Robinson's Supermarket Merville (Meet-Up Pt.)
Mon-Wed 8am-5pm
Talon Uno, Paranaque City
Viewing Details
Meeting place/address: 109 Marcos Alvarez Ave, Las Piñas
Mon-Sat 9am-5pm
FCBC Parking Bldg, Pasay
Viewing Details
Meeting place/address: FCBC Parking Building, Filinvest Cyberzone Bay City, Diosdado Macapagal Blvd. Pasay City
Mon-Fri 9am-5pm, Sat 9am-12nn
Banay Banay, Cabuyao City
Viewing Details
Meeting place/address: Tasco Compound, 255 RFM Rd, Brgy, Cabuyao, 4025 Laguna
Mon-Fri 8am-5pm, Sat 8am-12nn
Oriental, Cebu
Viewing Details
Meeting place/address: Zone Sikwa, Plaridel St. Brgy. Paknaan, Mandaue City
Mon-Fri 8am-5pm
Panabo, Davao City
Viewing Details
Meeting place/address: Weehen St. Cagangohan Panabo Davao del Norte.
Mon-Sun 10am-5pm
Carmelite Rd, Davao
Viewing Details
Meeting place/address: Block 6, Carmelite Road, Purok Lourdes Buhangin Davao City
Mon-Fri 9am-5pm
Panacan, Davao
Viewing Details
Meeting place/address: Km. Cp Garcia Highway Panacan Davao City
Mon,Wed,Fri 9am-5pm
Lasang, Davao City
Viewing Details
Meeting place/address:Davao Starplus Near Task Force Licanan, Bunawan, Davao City
Mon,Wed,Fri 9am-5pm
What cars does Automart.PH sell?
Automart.PH sells the best priced, great quality used, second-hand, repossessed and pre-owned cars. We believe that these are the best options for you in buying a used car.
Do you have vehicle shipping services? Do you offer vehicle delivery service?
No. You, the buyer, need to be the one to pull out the unit from the warehouse.
Financing Options
Is financing available?
Installment/ hulugan/ financing are available. The exact financing terms depend on which financing institution, and on which exact cars. As a rule of thumb though, installment options are available at thirty percent (30%) downpayment and up to four (4) years to pay. See details and requirements here: Car Loan Guide
Is there a no-down, zero-down installment payment option available?
No. Sorry, we do not have zero down payment options.
What are the financing requirements?
Qualifications
Between 21 and 70 years old at the end of the loan term
Gross family income of P40,000/ mo minimum
Stable source of income from employment or business.
Documents
Individual
Completely filled-up application form
ITR
Employment Certificate / 3 Months Bank Statement
Valid Government Issued ID
Corporation/Business
Completely filled-up application form
SEC Registration
Articles of Incorporation
By-laws
Latest GIS
Latest ITR
Latest Bank Statements for 3 months
Comparative AFS
How long does financing approval take?
This can be as short as two (2) weeks but as long as three (3) months also, depending on many reasons. To increase the chances of a fast decision, please be able to answer phone calls from unknown numbers - these may be the credit investigators trying to reach you. Please also give complete, accurate information in the loan application form.
Do you have in-house financing?
We don't offer in-house financing, but we partner with banks and other financing providers to present you with various financing options.
Registrations, Deposits and Refunds
Do I need to pay to register? Do I need to register to view cars?
Registration is completely free. You may still view cars even though you're not registered; however, to schedule an inspection, you must be registered. Did we mention that registering is free?
Do I need to pay to inspect the units?
Unit inspection is also completely free. There is no need to pay or deposit anything to look at the units.

A notable exception is if you would like to have an expert mechanic accompany you during inspection. We charge a nominal P700.00 hourly fee for this. See section on mechanic inspection above.
Do I need to deposit before I can Buy Now or Bid?
Yes. We require a P10,000.00 fully refundable deposit before you can buy now or bid on any unit. This is to prevent nuisance bidders and abusers of the platform.
Is the deposit refundable?
This deposit is refundable for as long as you don't have any active bids, no pending financing application and you did not cancel on any bids or Buy Nows.
How do I get my deposit back?
We process bid deposits every Friday except during holidays. Please email us at accounting@automart.ph or call us with your deposit refund request, and we will process for that week.
How do I deposit?
Here are the account details where you can deposit. You must deposit P10,000.00. If doing so via credit card, you must deposit P10,500 due to additional convenience fee. Please send proof of deposit to accounting@automart.ph

BDO
Name: QMarketz Corp
Acct No: 00 207 801 3264
BPI
Name: QMarketz Corp.
Acct No: 4441 0047 67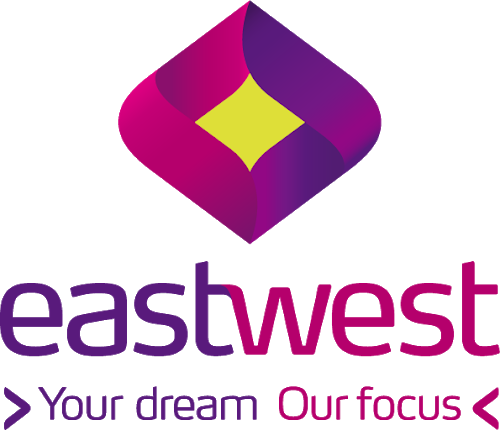 EastWest Bank
Name: QMarketz Corp.
Acct No: 2000 2098 2817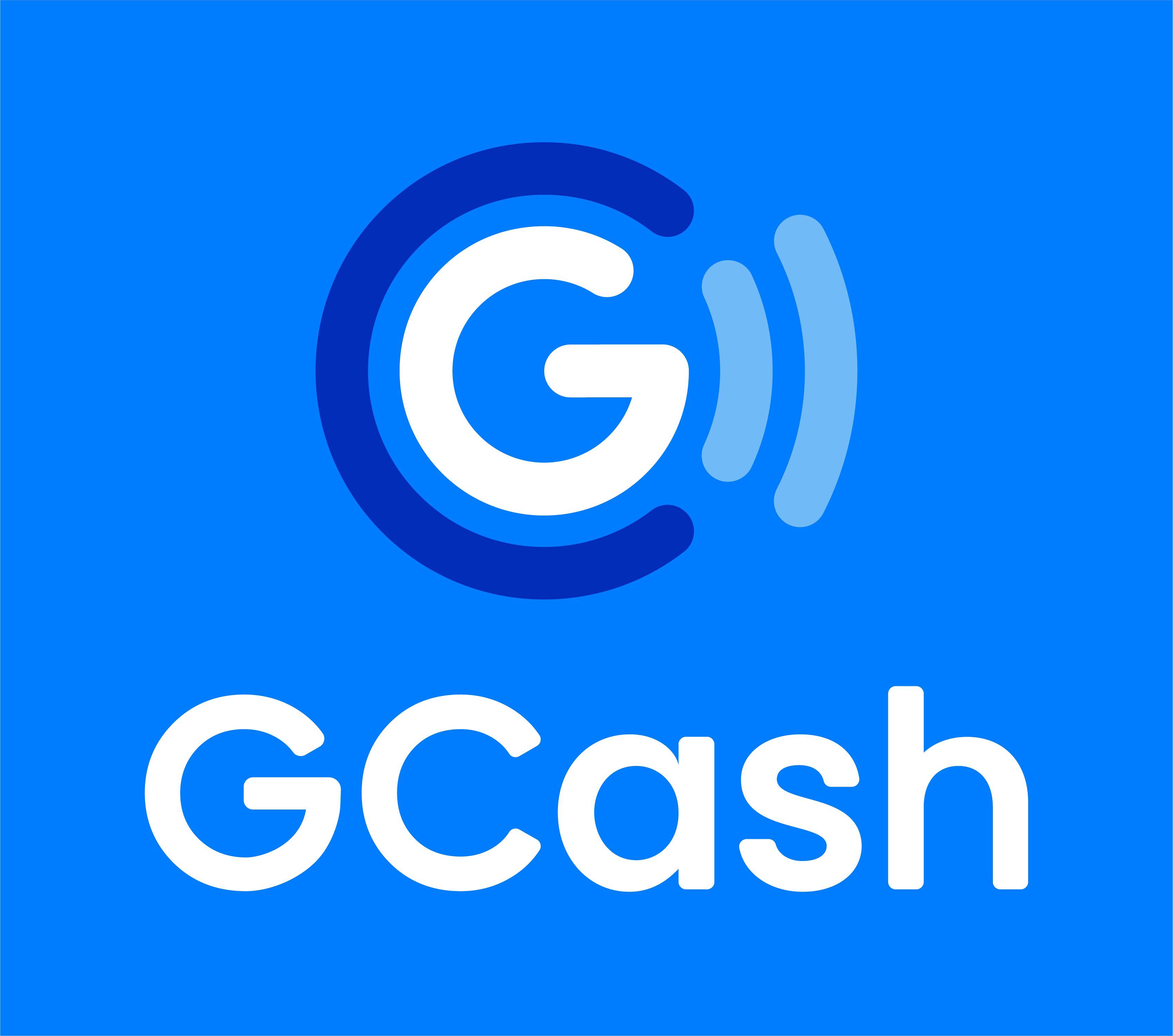 GCash
Name: Poncevic C. Ceballos Jr
Acct No: 0905 244 5802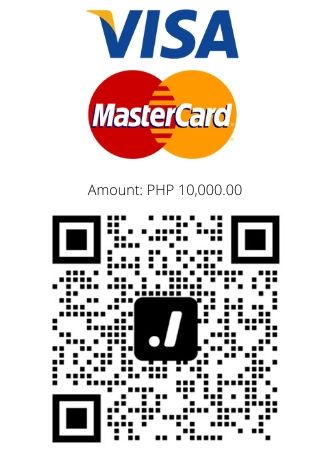 Credit Card
Name: QMarketz Corp.
URL: justpay.to/automartph

Important: Remit P10,500 when using credit card. We can only deposit back P10,000. Balance is for fees.
Papers
Are papers complete? How soon before I get them?
The car's official receipt, certificate of registration and deed of absolute sale are always complete. Please allow up to three months to get these processed. We'll let you know how, when and where to get the papers once you've won the car.
Car Insurance
What kind of insurance do I need?
All units must have at a minimum, third party liability insurance (TPL) as required by law. Units that are bought using financing/ installment plans are required by the lending institutions to have comprehensive insurance for the full value of the unit, including acts-of-nature coverage.
Do you offer insurance?
Yes, we offer insurance policies, comprehensive or third party liability (TPL). The pricing is dependent on many factors, including age and value of unit. Insurance is available whether you buy a car from Automart.PH or not. Call 09157052031 or email contact@assurance.ph for a quote.
Who are you partnered with?
Our current partners include Liberty, Paramount, Malayan, Standard Insurance, SGI Philippines. The policies are issued by our partners but Assurance.Ph will facilitate the issuance. Assurance.Ph will also assist you in the event of a claim.
Returns, Warranties and Insurance Policy
Do you allow returns of the unit?
Sorry, no. We follow our partners' return policies with regard to the unit, and most banks do not allow returns for repossessed units. All units are sold on an as-is, where-is basis. We always endeavor to present the facts and conditions of the units as transparently as possible through photos, videos, inspections, etc.; however, neither Automart.PH nor our partners warrant the vehicle against defects or faults. Please exercise your due diligence and caution in buying units.
Are units still under warranty from the manufacturer?
Some units are still under the warranty period.
Are units still covered under insurance?
No. Insurance policies are for the former owner of the vehicle and do not transfer to the new owner. You must buy your own insurance. Please see insurance section above for more information
About Automart.PH
What is Automart.PH? Why should we trust it?
Automart.PH is a website owned by Qmarketz Corp which is duly recognized under and compliant with Philippine laws. We're registered with DTI and BIR as well. We're definitely in this for the long haul, and have put in place a lot of security measures to ensure we are a trusted vehicle marketplace and institution.
How can we reach Automart.PH?
Our phone number is 0927-887-6400. You can also email us at contact@automart.ph or message us on on our Facebook page at Automart.PH.
Where are you located?
We have car lots nationwide. See below.
Dagupan - Caranglaan
Metro Manila - Novaliches QC, Libis QC, Baesa QC, Balintawak QC, SM North EDSA QC, Loyola Heights QC, Makati, Las Pinas and Paranaque
Southern Luzon - Bulacan, Cavite, Laguna, Pampanga
Cebu - Mandaue, Lahug, Liloan, Mabolo, Consolacion
Bacolod - Gonzaga, Hernaez, Lacson, Locsin, Rosario, Araneta Ave., Singcang
Puerto Princesa - Tagburos
Cagayan De Oro - Iponan, Camaman-an, Patag-kauswagan
Davao - Lanang, Bunawan, Panacan, Buhangin, Carmelite Rd, Agusan Highway, Lasang, Malagamot and Panabo City
Learn more
Want to learn more about buying from Automart.PH? Here's a few great links:
How to Buy Repossessed Cars
How to Buy Used Cars
Get Your Car Loan Approved
Got more Questions?
We'd love to hear from you! Please send us an email at contact@automart.ph or call us at 0927-887-6400 so we can speak with you and answer any questions you might have.
⇧

Scroll to Top