Used and Repossessed Honda City For Sale in the Philippines.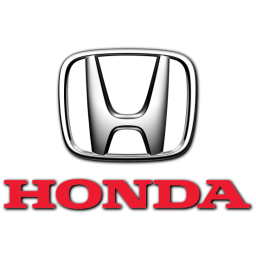 Below is the inventory of Repossessed Honda City and Used Honda City in the Philippines. Automart.Ph partners with banks. This means we offer the lowest prices, as we don't include a hidden buyer's premium or any "patong." Automart.Ph sells you the same cars, with accommodating professionals, online convenience at exactly the same price ― no more, no less.
Looks like we don't have this item you are looking for right now, please look in to other pages for a moment
At A Glance:
In the subcompact sedan crowd, there is one car that has been around longer than others. That car is the Honda City. Introduced in 1996, the City is the longest-running nameplate in its segment. Five generations have passed since its launch all those years ago, and each model crept up slowly upmarket.
The fourth-generation model that rolled out of showrooms in 2014 was perhaps the most upmarket subcompact sedan of its time. This was particularly true for the higher-spec variants, namely the VX and VX+ Navi. Not only that, it was one of the segment's first cars to offer more than two airbags and stability control. But even lower trim levels offered a big car feel at subcompact prices.
This generation received a facelift in mid-2017 with a sharper-looking front and rear end. It also got new wheel designs and an upgraded touchscreen as part of the update. After that, production for the fourth-gen City continued until 2020 until it was replaced by the even larger fifth-generation. This car is also known as the Grace in the Japanese market.
Pros
> Most powerful gas-powered car in its segment
> Excellent interior and trunk space
> Big car features in a smaller package
> Fantastic fuel economy
> Maintenance isn't as expensive as you think
> Safety features in higher-spec versions
Cons
> Fast-wearing engine supports
> Select 2018-2019 models subject for fuel pump recall
> Hit or miss touchscreen reliability
> Still has rear drum brakes
> Look out for CVT models that were filled up with regular ATF
Good Buy or goodbye?
Over the years, it could be said that Honda has offered a more premium feel over other cars in its class. That statement can apply for the fourth-generation City. If you're looking for the ride, comfort, and handling from a bigger car in a smaller package, this car offers it. Honda is also renowned for their space efficiency and the City is no exception. Leg, head, and knee room rivals that of larger cars, and the trunk space is unrivalled in its class.
Of course, no car is perfect. Engine supports on these cars seem to wear down quickly, but that depends on how the car is used. Also, select units from 2018 to 2019 are subject to a fuel pump recall, so check if the replacement part has been fitted. The touchscreen on these cars can ocassionaly freeze, but not that widespread of a problem. Last but not least, check the service records if the continuously variable transmission (CVT) was filled up with the right fluid. There are some units that had transmission fluid changes and refilled with regular automatic transmission fluid. Those transmissions should be topped up with CVT-F and nothing else.
But those things shouldn't put you off if every you're considering one. After all, the City is the most powerful gas-fueled car in its class while delivering diesel-rivalling fuel efficiency on the highway. Not only that, maintenance isn't as expensive as one might think. If you go for a higher-spec variant, you'll even get features such as 6 airbags, stability control, and even cruise control. Like Toyota, Honda has a solid and well-earned reputation for reliability, so the City should't let you down.
Variants:
1.5 E M/T
1.5 E CVT
1.5 E Limited CVT (2016-2017)
1.5 S CVT (2019-2020)
1.5 VX CVT
1.5 VX + Navi CVT
Dimensions and capacities:
Length – 4,440 mm
Width – 1,695 mm
Height – 1,477 mm
Fuel Tank Capacity – 40 liters
Ground Clearance – 150 mm
Powertrain:
Engine - 1.5-liter, gas, 4-cylinder in-line, 16-valve SOHC, i-VTEC
Horsepower – 120 hp
Torque – 145 Nm
Transmission options – 5-speed manual / CVT
Driven wheels – Front-wheel drive
Approximate fuel economy and range:
City - 11.5 km/l (1.5 E CVT)
Highway – 20.1 km/l (1.5 E CVT)
Estimated range – 460 km to 804 km per full tank
Alternatives: